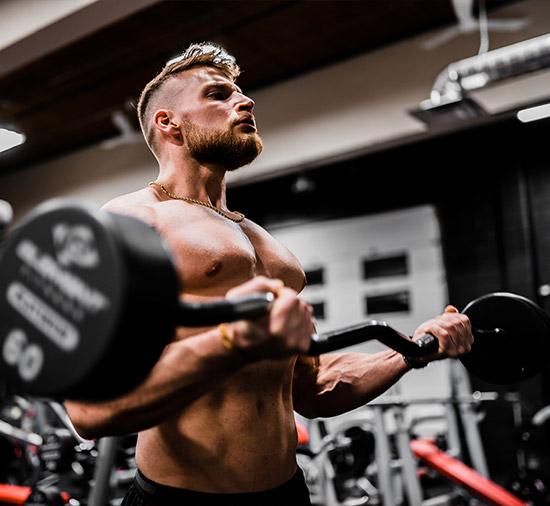 GYM
From sunrises to sunsets, access to our 24/7 fully equipped gym facility will keep you on track to achieve all your fitness goals. Encourage healthy living and healthy communities through our excellent, climate-controlled room and aerobics area.
TABLE TENNIS
ROOM
Get your game on in our spacious recreation room including a foosball table and tournament-size ping pong table. Scheduled annual table tennis tournaments are planned dependent on registration numbers.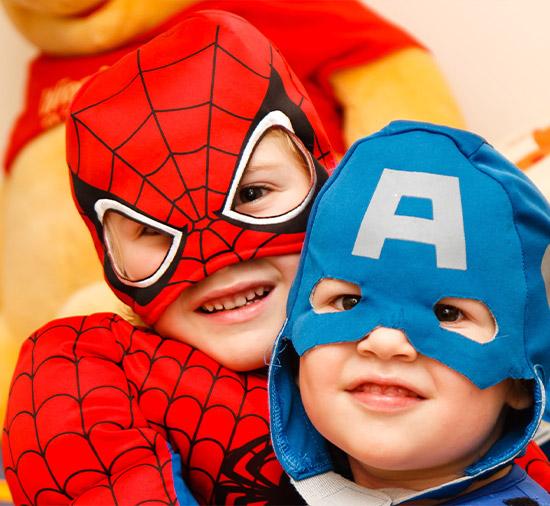 PARTY ROOM
A large Party Room is available for rent to celebrate events or for meetings. You could book 2 hour time slots or longer for your kids' birthday parties, a Christmas party, or business meeting.

MEDIA ROOM
Merritt does not have a movie theatre. However, Olympic Villas prides itself with a large 4K TV with Netflix for our community. You can watch TV on the big 75" screen in the media room if your kids are studying in your units, or you can have a movie night with your family.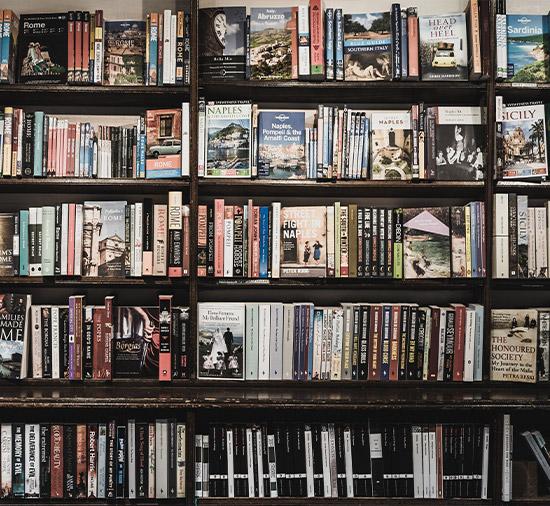 COMMUNAL BOOKSHELVES
Need a cooking recipe or bedtime story for your child? Scan through our communal bookshelves located throughout our facility. Books for all ages are available for our residents from cook books to fairytales. We accept book donations as well in hopes to foster a positive environment for learning and sharing.
COVERED BICYCLE STORAGE
With covered bicycle storage you can have the active lifestyle that you and your family will cherish for many generations.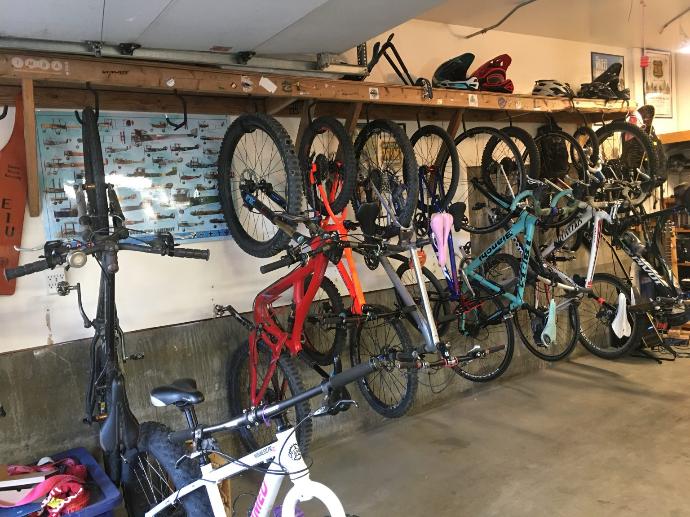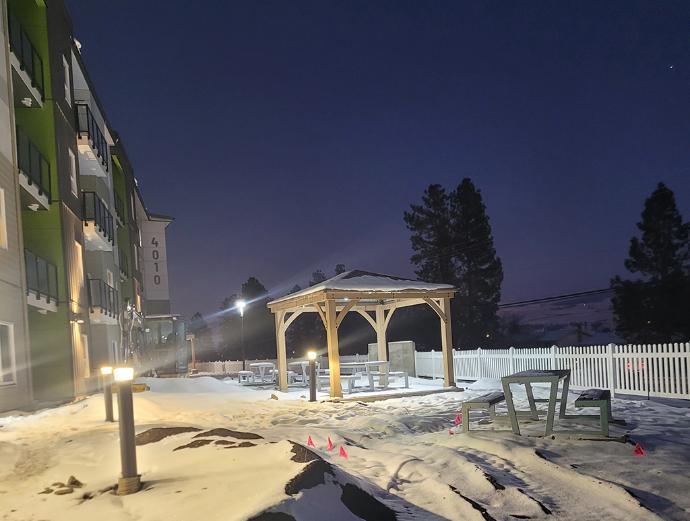 GAZEBO
Beautifully landscape outside is furnished with Gazebo and picnic tables. The exterior community space like this creates an environment that is peaceful and relieves stresses.
KEYLESS ENTRY & SECURITY
Write one or two paragraphs describing your product or services. To be successful your content needs to be useful to your readers.
Start with the customer – find out what they want and give it to them.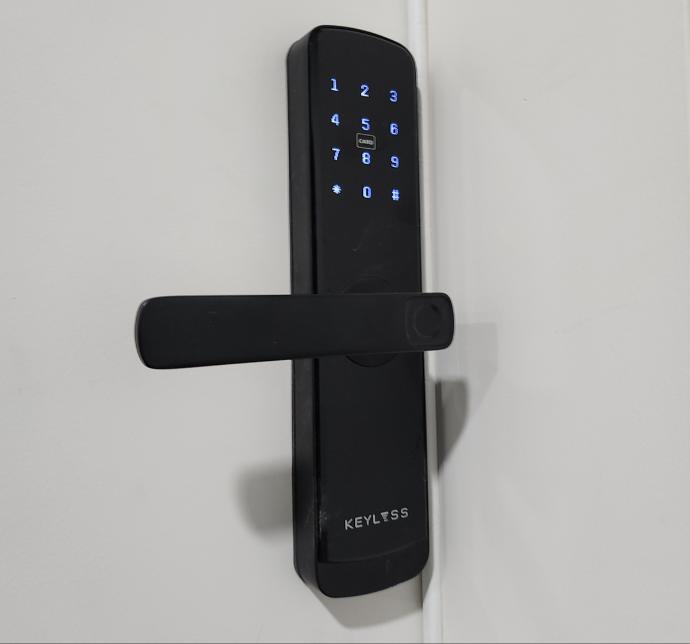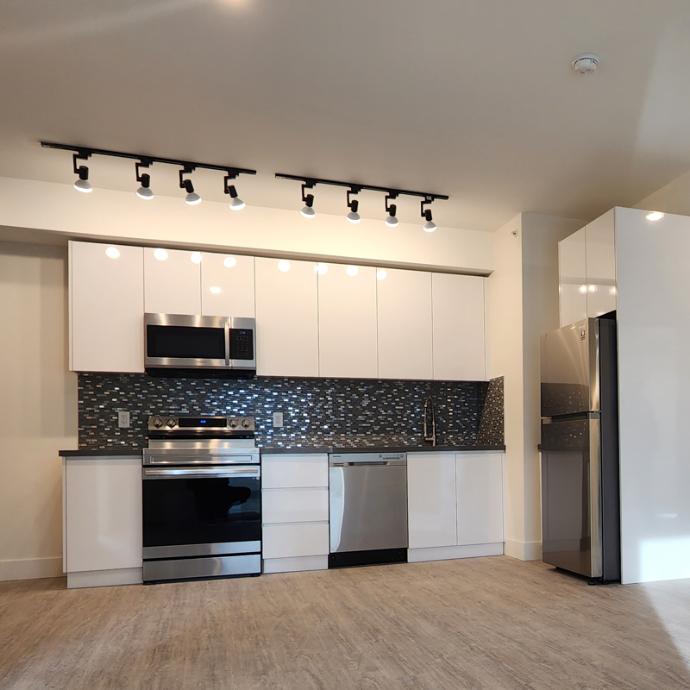 APPLIANCES
All Kitchen appliances are new stainless-steel Samsung appliances. Each unit is also equipped with a Samsung washer and dryer.
HEAT PUMP
All units have high efficiency heat pumps providing heating during winters, and cooling during summers. The high summer temperatures are only getting worse as climate changes.

We have these units equipped for weather conditions of Merritt. With a highly insulated building and with heat pumps for each unit, the hydro bills are lower, depending on individual usage.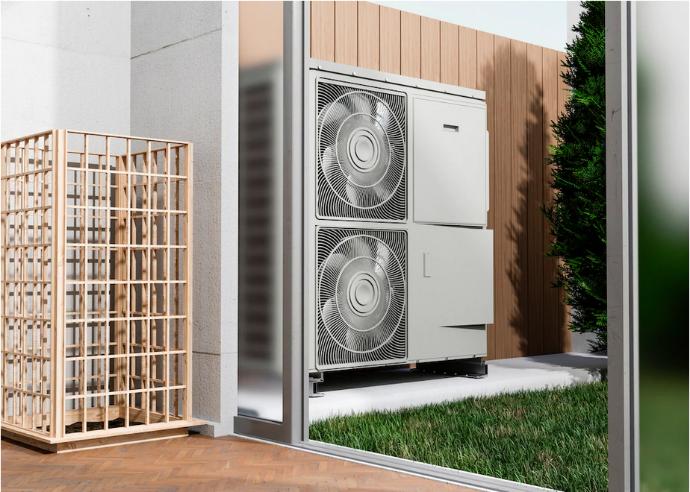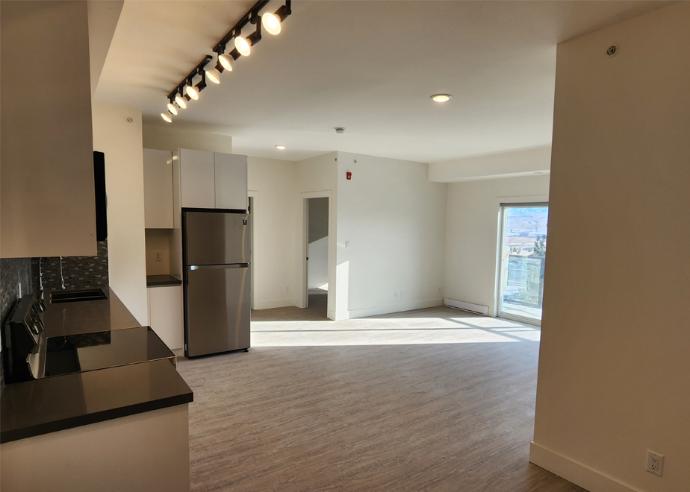 LED LIGHTS
All the lights used are LED lights that conserve energy, keeping the building well lit.
TILES & BACKSPLASH
Beautiful tiles in the washroom and backsplash in the kitchen make the units very high-end luxury space for each family regardless of the size.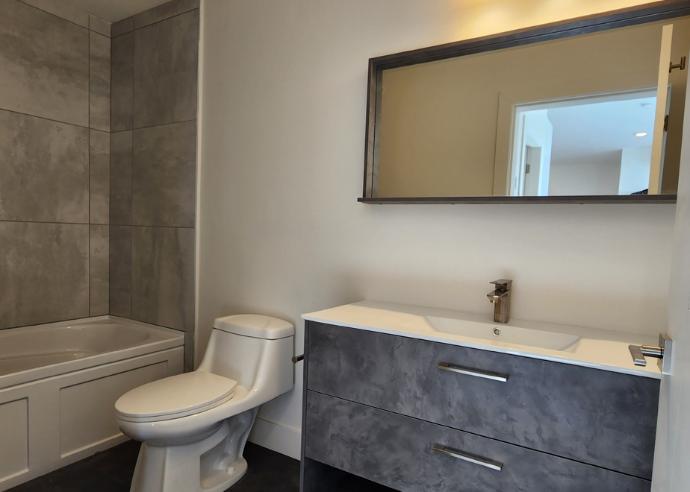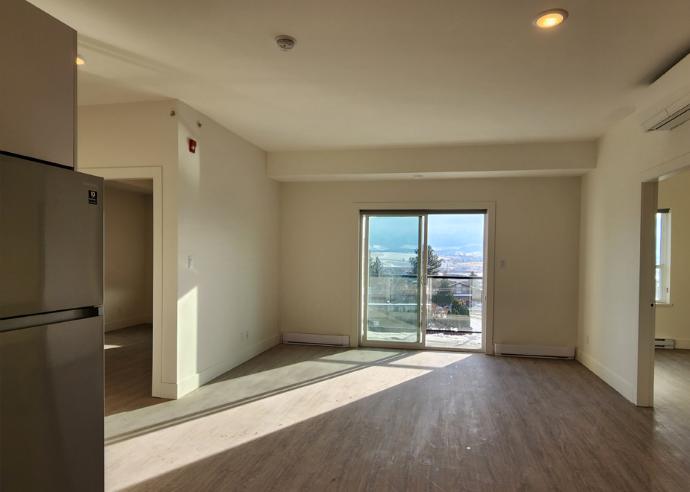 SIZE
All units have larger than the average size rooms and are well lit with natural sunlight and open concept floor plans.